Learn How to do Amazing Magic Tricks!
These 3 Products Make a Great Gift for any Beginner Magician
Magician Matt Dunn's "Magic You Can Do!" DVD
Whats on the DVD?
The Linking Toothpicks
The Melting String
The Impossible Knot
Sawing a lady in half – the string and straw version
The Magnetic Man ( Version 1 )
The Magnetic Man ( Version 2)
Card Through Handkerchieg
The Floating Dinner Roll
The Vanishing Penny
Impossible Signed Coin In Dinner Roll
The Barehanded Vanishing Sugar
The Mental Pen
The Linking Pretzels
The Ninja Key
$9.95 (plus S&H + Tax)
BONUS!!!  With the DVD Matt also tells you how to get access to his secret website to learn more tricks for FREE!
Magician Matt Dunn's Deluxe Magic Kit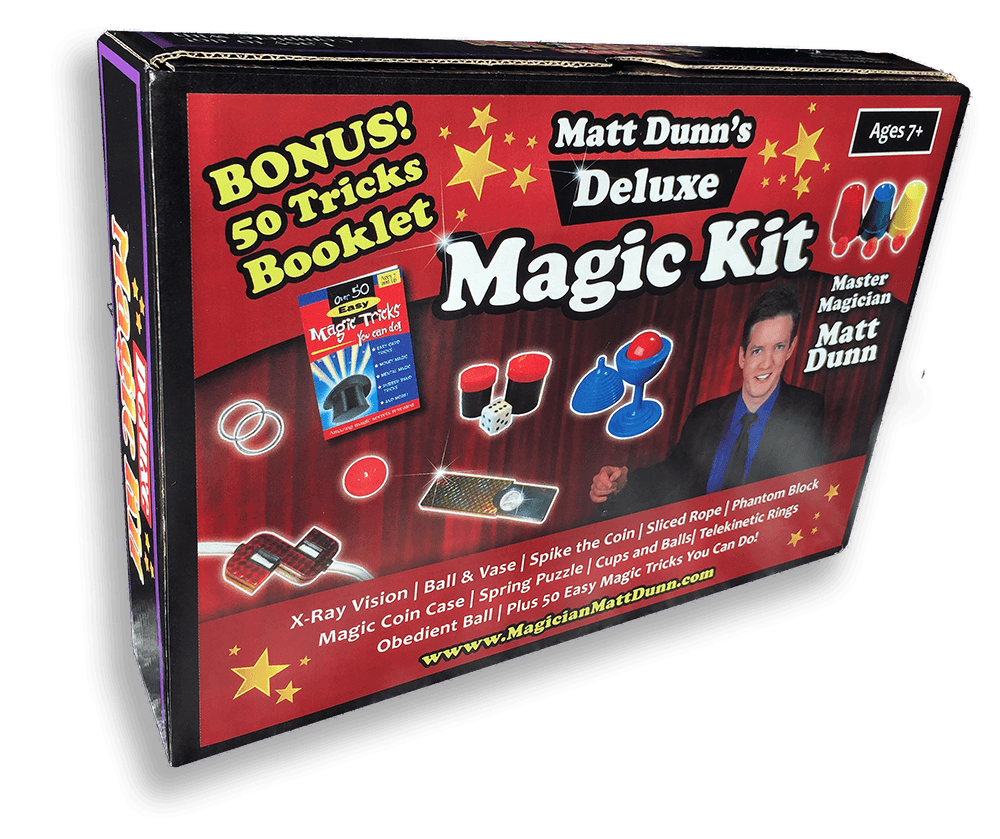 Master in no time some of the best beginner magic tricks available on the market, at an unbelievable price. Makes a great gift!
Recommended for kids ages 7 and older.
X-Ray Vision
Ball & Vase
Spike the Coin
Sliced Rope
Phantom Block
Magic Coin case
Spring Puzzle
Cups and Balls
Telekinetic Rings
Obedient Ball
Plus 50 additional magic tricks anyone can perform!
$34.95
(plus S&H + Tax)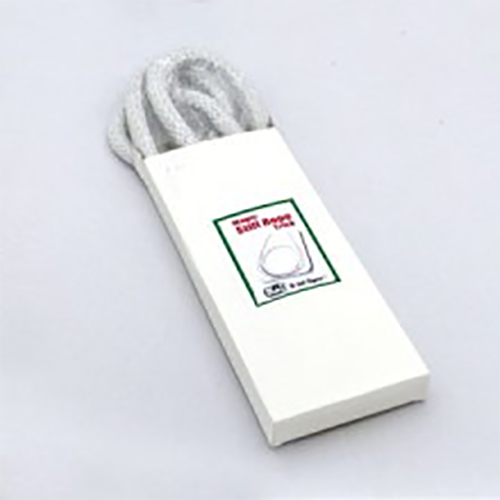 Magician Matt Dunn's Amazing Stiff Rope Miracle
A tremendous trick for any age, and very easy to do! You show a rolled up piece of rope. Now uncoiling the rope you stretch the rope between the two hands, horizontally, and pretend to hypnotize the rope. Dramatically release one end of the rope from one hand. The rope remains in the same position, rigid like a stick. You may also hold the rope at the center when it is stiff. With a little care you can make the rope stand almost in a vertical position. You merely blow on the rope, and it falls down limp once again. You may use this effect as a standalone effect or combining with other effects. The rope may be used as a comedy prop with another trick, or as an effect by itself. Please note that it cannot be made to stand stiff in a total vertical position. Stiff Rope is about 30 inches long and made with quite thick white rope that makes it visible from the distance. This magic trick is very easy to perform!
$9.95
(plus S&H + Tax)